If you're already a regular at your local casino or are simply interested in working in the industry, becoming a casino dealer might sound like your dream job.
With perks including being able to enjoy the casino atmosphere more regularly than you otherwise would and being paid to do something you love, it's difficult not to fall in love with the idea.
This isn't necessarily a bad thing, with casinos in many locations around the world crying out for qualified dealers, but it's important not to rush into such an important decision.
Instead, you'll need to sit down and compile a list of the reasons for and against making such an important decision, which is what this comprehensive guide will help you with.
Here's a look at all the things you'll need to know to make an educated decision for your future, from the salary potential to the potential benefits and drawbacks of the career as a whole.  
Salary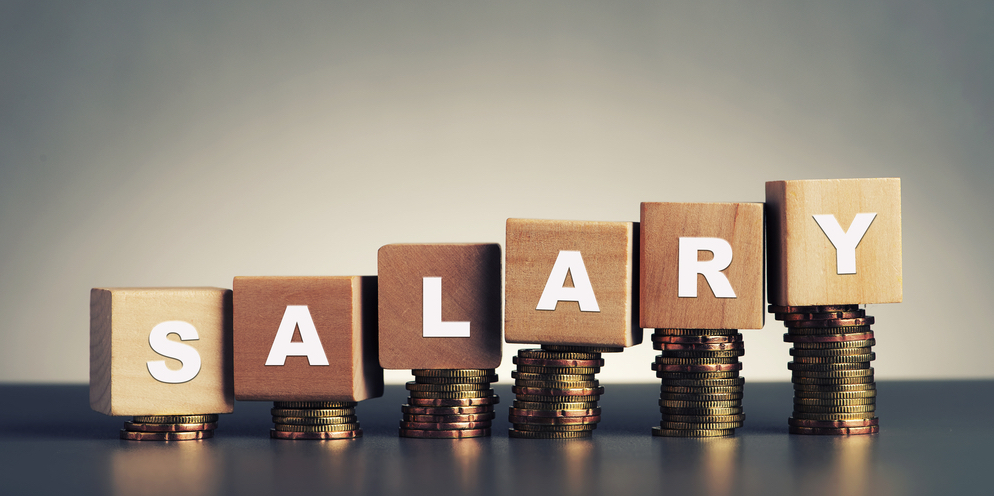 Regardless of the career you're looking into, one of the first questions you're probably going to have is how much it pays.
The most truthful way to answer this is that it varies significantly depending on your experience, the casino you're working at, and the country you're working from.
One thing you can guarantee, however, is that the salary you're on for dealing in casino games is probably going to be shockingly low.
In most cases, this sits around minimum wage, with many casinos in the US offering you around $7 to $8 to begin with.
According to the Bureau of Labor Statistics, the average annual income of an entry-level casino dealer is $14,700.
The salary is a little bit better for entry-level dealers in the UK, with those based in London able to expect a starting salary of £17,000 (just under $21,000) with the view of it rising to £20,000 ($24.5K) after two years.
Neither of these salaries provide you with the lavish lifestyle casino dealers often promote, however, which is where tips come in.
Depending on a multitude of different factors, you could be earning anywhere from a few extra dollars to $50+ per hour.
The casino game that brings in the most tips is poker, but it's also one of the most challenging to manage due to the vast amount of rules and players involved in the game
The combination of tips and salary does make it difficult to work out just how much you can expect to earn in total from an entry-level position as a casino dealer, however.
Most people in the industry agree it's somewhere between $30,000 and $60,000 a year.
For some established dealers, this figure can increase even more, over $100,000 according to some sources.
Factors That Influence Potential Earnings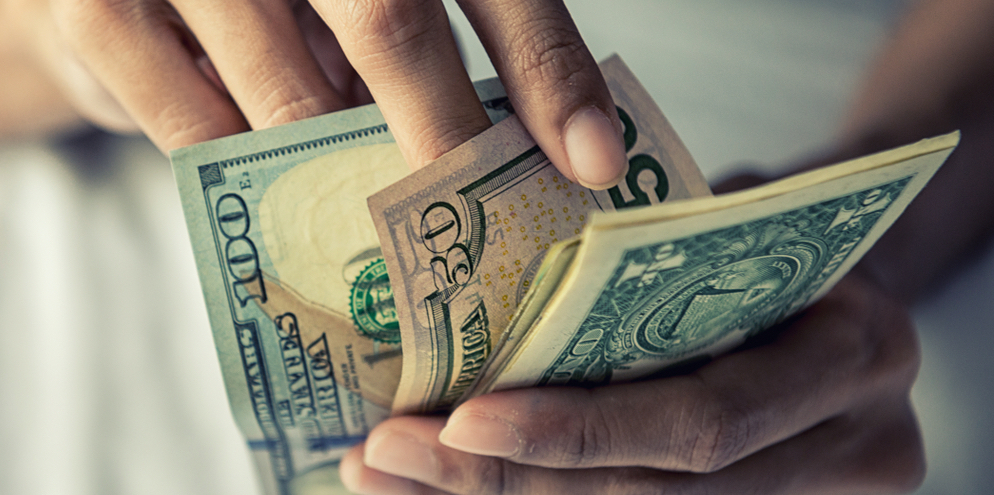 In addition to the location and the rules at the specific casino you're working at, many other things can influence how much you earn.
One of the most common factors is the games you are dealing on.
As aforementioned in the previous section, poker dealers receive the most money in tips, but you may not get the opportunity to work on that game as a beginner.
If you're placed on slower-paced games that tend to be less popular, you're likely to get fewer tips, which will limit your potential earning opportunities.
In a lot of casinos, demand for dealers will increase and decrease depending on the season and when tourists are most attracted to your destination.
This might not make such a big difference to dealers in the likes of Las Vegas, where the demand for gambling is high all year round, but it can affect other, small casinos around the world.
A lot of people assume that because most casinos operate on a 24 hour a day basis that they will constantly have work available, but during the quieter months, this might not be the case.
If there aren't enough people interested in the casino, then they won't need as many dealers, and may even reduce their hours seasonally to cope with this change.
This may not only affect your ability to take on additional hours that you haven't been salaried for, but it will most certainly affect your ability to gain tips from customers.
Believe it or not, your ability to socialize with other people can also influence your earnings, as people are much more likely to tip dealers they feel a connection with.
If you can put the effort in to being a people person and making an effort with the regulars, you'll increase your chances of earning higher tips over time. 
Job Role
The job role of a casino dealer can vary slightly from workplace to workplace, but it generally involves dealing cards for games like poker and blackjack.
Due to the fast-paced environment casino dealers work in, it's expected that they are competent at dealing or operating more than one game.
You may also be required to handle other games in the casino, including operating the roulette wheel and assisting patrons on the slot machine floor.
As a casino dealer, you will be required to have a good understanding of customer service to make sure visitors enjoy their casino experience from start to finish. 
Required Qualifications / Training
The only school-based qualification you need to become a casino dealer is a GED or high school diploma.
Unlike many other careers, casinos don't often take college degrees into consideration.
Instead, those interested in making this a career will need to attend a specialist dealer school.
In the school of your choice, you will undertake a course that lasts between eight and twelve weeks that teaches you the basics of being a dealer at a casino.
This course tends to cost less than $1000 in total, and by the end of you, you should have a competent grasp of simpler games like blackjack.
Ultimately, this course will provide you with the knowledge necessary to pass a dealer audition and be hired at a casino at the end of it.
If you are applying to a new casino that has yet to open or an established one that likes to handle things in-house, you may be provided your training after being hired at no cost to yourself.
This is rare, however, so it's always best to take the dealers course at some point to prove your competency and improve your options when it comes to job searching in the first place. 
What Casinos Look For In New Dealers
In addition to qualifications and training, there are also certain skills that casinos look for when hiring new dealers for their establishments.
Contrary to popular belief, however, you do not need to be a math genius to be their ideal candidate. 
In fact, as long as you have basic numeracy skills and are willing to learn formulas for the payouts on specific tables, you should have no problem finding a job.
With that being said, you should be willing to work hard and improve your skills over time, as you will be required to learn your 8, 17, and 35 times tables over time.
One thing casinos are extremely passionate about, however, is finding a dealer with great communication skills.
This helps to keep gambles involved and engaged, increasing profits for the casino and preventing people from getting discouraged when they lose.
In addition to this, it's important that you can be diplomatic so that you can take a calm approach to difficult situations.
If you don't, experienced gamblers may take advantage of you and force you to make mistakes which could reflect badly on the casino. 
The Benefits Of Working As A Casino Dealer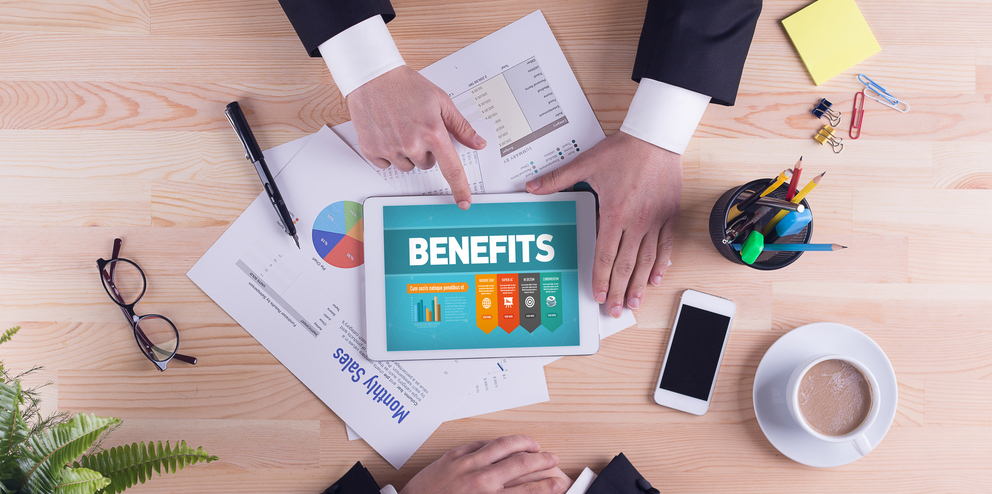 When making the decision to become a casino dealer, it's important that you consider what the casino can offer you.
Although every establishment differs, there are a few generalized benefits that seem to be shared across them all, which we've shared with you below. 
Amazing Work Benefits
The casino industry is known for being made up of large corporations that own several establishments and offer their employees great benefits.
This means that, as a casino dealer, you will have the opportunity to reap the rewards many go to college to receive.
Included in this list tend to be things like 401K match programs, medical insurance, and flexible time off whenever you need it.
Many casinos will also reimburse you for the tuition costs of any job-related college classes should you choose to take them.
In some of the largest casino corporations, there may even be an option for you to transfer to another casino owned by the same operator if you want to move or experience another part of the country.
You could even work as a dealer on a cruise ship if traveling appeals to you and it's an option within the company.
Once you're employed within a casino, it's a good idea to visit the Human Resources department to find out the benefits offered by your employer in particular. 
Good Quality Working Conditions
One of the biggest downsides to working in a casino used to be the working conditions due to the overt acceptance of smoking within their establishments.
The good news is that this is changing, with many casinos outlawing smoking altogether.
Even in places where smoking has become so ingrained in the culture that these changes are more difficult non-smoking areas are becoming more common.
The use of good ventilation within casinos in combination with the gradual changes have made the working conditions within casinos better than they ever have been.
In addition to this, casinos also have employee dining rooms with professional chefs that could rival some of the nicest restaurants either completely free or at a significantly reduced rate.
Frequent Breaks
In most casinos, the breaks for dealers are extremely generous, with most working for an hour and a half before being allowed up to half an hour breaks.
This means that, if you're scheduled and paid for eight hours, you may only work six after breaks have been considered.
The Disadvantages To Working As A Casino Dealer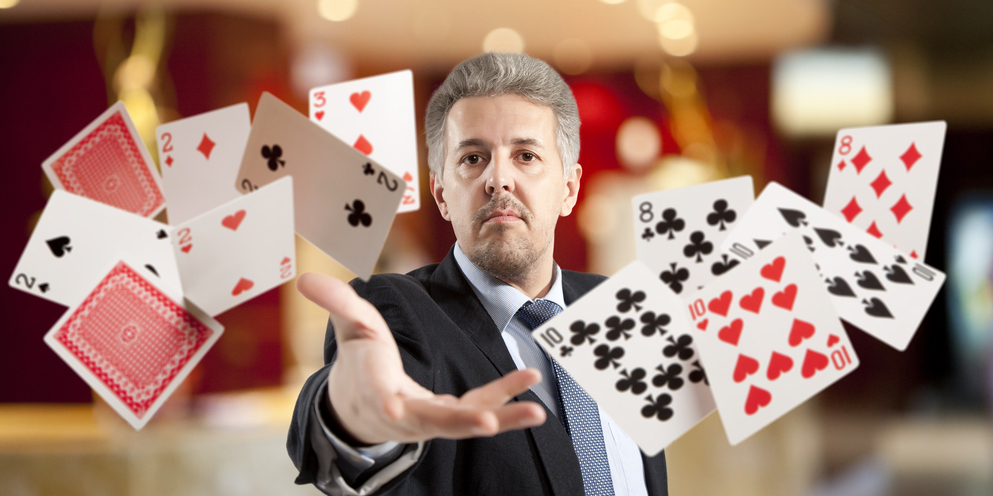 Despite the benefits making it sound exhilarating to become a casino dealer, it's also important to consider the disadvantages that come with the career path.
Said disadvantages may have different impacts on different people's lives depending on their circumstances, but it is important you consider them before making your permanent career choice. 
Being Constantly In The Firing Line
If you've visited a casino in your spare time, you've probably realized that dealers don't always receive the best reception from players.
If they're having a bad luck streak or aren't playing as well as they usually would, the dealer is usually the first person in the firing line.
Dealing with accusations about how you've rigged the game and made them lose on purpose can be difficult, but it can be even harder to deal with when you actually have made a mistake.
It's not just players who can force you into the firing line, however.
Being under the watchful eye of casino surveillance at all times, all it takes is one accusation of wrongdoing for you to be answering to the big bosses.
Even if you are innocent and it's a big misunderstanding, there can be strict procedures to establish this, and you may feel like you're being singled out for some time.
Some casino executives and other senior members of the team are so protective of profits that they may fire you just for being accused, even if there's no evidence you've defrauded them. 
Being On Your Feet A Lot
Other than poker dealers, who can sit to deal with their games, most casino dealers will find themselves stood up on the casino floor for much of their shift.
While the frequent breaks offered provide you with plenty of opportunities to rest your feet, six hours is still a lot of strain to put on your feet.  
For this reason, it's worthwhile investing in shoes that are smart but will still provide optimal support that carries you through your shift, especially as a beginner.
It's not only your feet that suffer from this, however; even if you find supportive shoes, being stood up for such long periods of time can be extremely demanding on your physical and mental energy levels.
Low Salary
As mentioned at the beginning of this article, the salary for casino dealers—especially entry-level ones—is extremely poor.
This can make it extremely difficult to budget, and work out what you can expect to have coming in every month.
While tips are often provided by gamblers, these are unreliable, and there's no way of knowing how much you'll bring in from month to month.
For those with dependents like children or partners, this can make the decision to become a casino dealer even more difficult.
Unsociable Hours 
Most commonly, casinos are open on a 24/7 basis. This means there will probably be occasions where you are asked to work unsociable hours.
For some people, this isn't a problem; but for others, being able to work these hours around other commitments is almost impossible.
Of course, if it's that much of a difficulty then you can turn the hours down, but you may struggle to find additional hours during more acceptable hours as a result.
This is especially true as casinos tend to be busier during the day, when there's less interest from bachelor and bachelorette parties and seasoned gamblers are at their own day jobs.
Summary
It's clear to see that becoming a casino dealer isn't a decision to be taken lightly. Despite its many benefits, certain drawbacks mean this career won't be for everyone.
With that being said, the earning potential and ability to be paid for working in an environment you enjoy making this a dream job for some.
If you're still feeling positive about this career after reading the article, it's worth enquiring about in-house training with casinos in your area, or looking for a dealer school, to learn more.